CUSTOMER TESTIMONIALS

Stacy Schulte, MHA, DGME Joseph J Sreenan, MD, DIO Mercy Health St. Rita's in Lima, Ohio
Our institution started our first ACGME Accredited Family Medicine program in July of 2019, and Emergency Medicine and Internal Medicine programs in July of 2020. In addition to these three programs, we have also integrated our longstanding Podiatric Medicine & Surgery Residency Program into MyEvaluations. Our team evaluated a variety of residency management systems after we achieved sponsoring institution status. Our team was impressed with the breadth and depth of the MyEvaluations product. After discussion with other residency programs within our health system, the decision was made to have MyEvaluations as the common platform used by all programs at Mercy Health. Our experience with Dr. Melamed and his support team over the past 18 months could not be better. The MyEvaluations team has been extremely responsive to all our questions and problems. Questions have been resolved quickly and efficiently, usually within 24 hours. Dr. Melamed has personally set up several webinars to walk our team through a variety of issues, as we sought to become more proficient in the software package. Additionally, based upon feedback from our residents and program coordinators, several improvements have been made to the software. MyEvaluations offers a complete residency management software package. The software package is complex, and Dr Melamed and his team go above and beyond in assisting customers in the proper use of the functionality of the software.

Ralph A. Martin, M.D., FACP University of Connecticut Residency Program
In 2002, when we were first choosing a vendor for internet based evaluations, you were extremely helpful in providing information about your services for scheduling and cataloging our Resident performance evaluations. We quickly learned we could rely on your answers regarding features, functionalities, and all other aspects of the service. We reviewed about seven similar services, and found that MyEvaluations.com met all of our needs, was quite user friendly, and very reasonably priced. The many functions of MyEvaluations.com have been extremely useful in managing our residency program. We can easily generate reports on overdue evaluations: the system automatically sends email reminders, and we can intervene directly when needed. Every six months, each Resident meets with a Faculty member to receive aggregate feedback on his/her performance. MyEvaluations.com's "Summary Performance Evaluation Reports" and "Resident Comments Reports" provide very valuable formative feedback, and we used them routinely at those meetings. Your electronic database also makes it very easy for us to track required invasive procedures certification, and patient logs for our Residents. In fact, we set up a generic password so that nurses at any of the institutions and can check the invasive procedure certification status on a particular Resident 24 hours a day 7 days a week. Residents also fill out monthly evaluations of their rotations. We have found these summary reports very valuable in curriculum and program development. Overall we have been extremely pleased with MyEvaluations.com. Now a majority of the residencies and fellowships, as well as the medical school, at the University of Connecticut have subscribed to the same service. I would highly recommend it to any residency training programs.

Laurel K. Allen Manager, Graduate Medical Education Saint Joseph Hospital
During my nine years using MyEvaluations.com residency management software, I have been consistently impressed by their ability to proactively respond to the ever changing world of GME. Whether the changes are needed at a program level or at an institutional level, MyEvaluations takes customer feedback into consideration, collaborating with instead of dictating to the people who rely on their software. Case in point, MyEvaluations met the challenge presented by the ACGME Milestone requirements by designing a new Milestones module that works with existing evaluation forms. Because of this innovative approach, our Program Directors and Clinical Competency Committee members were able to spend the bulk of their reviewing Milestone results instead of shuffling through evaluations. Add to this mix an extremely skilled and receptive customer service team, the ability to reach them 24/7 and 365 days a year. Their top-notch support team has helped us as needed both on-line or on-site. We have also found their 3-day intensive seminars to be very useful in preparing the GME staff. MyEvaluations.com is a true innovator in the field of GME and it has been a pleasure working with these dedicated professionals.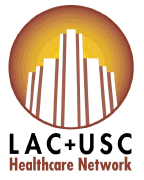 Shane Slater, GME Specialist Keck School of Medicine and LAC+USC Medical Center
MyEvaluations has been our go-to residency management tool for keeping track of more than 1000 residents in training each year at the Los Angeles County + University of Southern California Medical Center for the last nine years. Over the years the software has gotten increasingly robust. The Onboarding and Credentialing Dashboard is powerful, I call it the OCD and it is appropriately nick named because you must be sort of OCD to get the job done right. All their staff has always listened to our needs and have incorporated many of our suggestions. Using MyEvaluations has helped our coordinators go paperless and it makes compliance with the ACGME so much easier. It's easy to use and, if I need help, there is always someone available. I cannot imagine using any other residency management software!

Rachelle Graefen, Administrative Coordinator Scripps Green Hospital GME
One of my job duties is to help manage our trainees using MyEvaluations. There are more areas than I could imagine within My Evaluations to help with tracking trainee clinical hours, conferences, procedures, create multiple reports, onboarding, etc. A few years ago, we started using MyEvaluations to implement a paperless onboarding process of our residency and fellowship programs. The Onboarding process was previously an overwhelming experience. Using the Onboarding & Credentialing process through MyEvaluations is much more efficient. Dr. David Melamed, Nancy Henning, and the support staff were available and eager to answer many questions and offer one on one training when needed. MyEvaluations program and staff are nothing short of AMAZING. Webinars are offered on assorted topics throughout the year which is very helpful to those of us who are new or seasoned users. If you are not available to attend a webinar it's accessible in MyHelp or MyPortfolio. This is an excellent reference tool. Whenever I have questions or need their expertise, I know I can rely on the MyEvaluations support team. I look forward to continuing to explore and implement the many facets of this outstanding program.

Lydia Espinoza, DGME Texas Tech University Health Science Center
Our Sponsoring Institution has utilized MyEvaluations for over 8 years and the professionalism, accessibility and support has been a gratifying experience. MyEvaluations offers a multitude of tools to help our programs stay compliant with ACGME and institutional standards. Although the system is quite comprehensive, they are consistently making the system better and take into consideration feedback that is given to them from the programs that work with the system on a daily basis.
Our professional relationship with Dr. Melamed and MyEvaluations has afforded us the opportunity to utilize and seek their support, request GME training and schedule individual program training sessions that have helped our office and our training programs learn and work toward maximizing the potential of the system. MyEvaluations has been instrumental with the support of onboarding our new house staff, providing best practices on preparing evaluations, understanding, and integrating milestones, creating, and running custom reports, tracking procedures, and incorporating a special link for our major participating site to access trainee procedure competencies. Dr. Melamed has displayed a high degree of integrity, commitment and professionalism. His experience, coaching, and reliability are exceptional.

Cheryl Black, MBA, MH, BSN, System Director Graduate Medical Education, Bon Secours Mercy Health, Cincinnati, Ohio
Bon Secours Mercy Health currently has graduate medical education programs in six of our markets and over 500 residents. When Bon Secours and Mercy Health came to together as one healthcare ministry, we identified the benefits to standardize to a common RMS platform. We brought our GME leaders together to evaluate different residency management systems and it became clear the functionality of MyEvaluations.com would best meet the needs of our GME programs across the system.
MyEvaluations.com is comprehensive, with functionality for efficient program and institutional activities (PEC, CCC, APE, AIR, and more). Software enhancements are added to ensure the RMS is up to date. Educational reference materials are available to all users at no additional cost. Live webinars are recorded and uploaded making them available to staff who could not attend. The MyEvaluation staff respond timely to questions and concerns for a quick resolution.
Dr. Melamed conducted on-site and virtual sessions to educate our GME staff on the software so we could leverage the functionality to achieve the maximum benefit for our programs. Dr. Melamed and his team provided the support we needed to successfully transition. I find working with Dr. Melamed is collaborative, he is receptive to feedback and goes above and beyond to make sure the system is meeting our GME needs.

Diane Blahun, Admin. & Clinical Systems Coordinator University of Connecticut School of Medicine
As the Administrative & Clinical Systems Coordinator for Educational Assessment at the UCONN Health Center's School of Medicine, my responsibility for the past nine years (since 2004) has been to support the MyEvaluations.com system for hundreds of our users among which are faculty, medical students, staff along with course directors, section leaders and various Deans. In working with Dr. David Melamed on my use of this sophisticated system, I am continually impressed by his consistent and exceedingly prompt, professional and amiable support in the use of this system. Turnaround time is extraordinary on whatever the request or question may be. New features on system have offered exemplary options of reporting and summarizing evaluations on our faculty, students, and residents, allowing us to select the perfect fit for our desired way of reporting sensitive and confidential data. In developing our reports, connectivity among our eleven departments on the system, allows the utmost of ease in capturing all necessary data across all disciplines and years within the School of Medicine. Reports appear inherently flawless with polished formats containing all required and desired elements. Dr. Melamed always amenable to whatever will make things work even better for our particular needs, continually develops new features and aspects on the system. Compliance features on system allow us in lightning speed time to assess the status of our compliance with specific evaluation guidelines. The application's superb overall abilities and features along with Dr. Melamed's exceptional presence, leadership, service, and support combine into a unique system on the cutting edge of the best to be found with the humanity and level of client service rarely found in an organization.
NEWS & EVENTS

Case Study: Predicting Board Passing Rate
Rotation-Specific Quizzes Assigned by MyEvaluations.com® Predict Board Passing Rate

Case Study: Three Year Follow-Up
Streamlining the Onboarding and Credentialing Process with MyEvaluations.com

MyAnonymousReporting
The easy way for all members of your institution to anonymously report incidents with associated photos and videos.

Self-evaluation
To Thine Own Self Be Good, To Thine Own Self Be Sure, To Thine Own Self Be True, And To Thine Own Self Be Better

Case Study: MyQuiz™ Tool
Improves Resident Performance and Board Passing Rate

Case Study: NAS reporting for 120 residents
A Holistic Approach to Meeting Evolving Industry Reporting Standards

Mind the Gap: The Bumpy Transition...
by Doug Franzen, MD, MEd Amanda Kost, MD Christopher Knight, MD
A reviewing of the transition from UME to GME, and the student transition.

Case Study: Managing Med/Peds
Integrated Approach Centralizes Reporting for a Combined Residency Program