Privacy Policy

Effective Date: March 18, 2019
This privacy policy applies to http://www.myevaluations.com owned and operated by MyEvaluations.com. This privacy policy describes how MyEvaluations.com collects and uses the personal information you provide on our web site: http://www.myevaluations.com. The use of information collected through our service shall be limited to the purpose of providing the service for which the Client has engaged MyEvaluations.com. It also describes the choices available to you regarding our use of your personal information and how you can access and update this information.
MyEvaluations.com is committed to protecting the privacy of its customers and holds itself to the highest accountability standards when it comes to the collection and use of your personal information. We use the latest technology to protect the data stored on our servers, including SSL.com and SecurityMetrics. Security programs are compatible with versions of Microsoft®, Mozilla Firefox®, and Google Chrome®, and many other popular browsers.
If you have an unresolved privacy or data use concern that we have not addressed satisfactorily, please contact our U.S.-based third party dispute resolution provider (free of charge) at
https://feedback-form.truste.com/watchdog/request.
In this privacy policy, MyEvaluations.com will notify you of:
What personal information belonging to you or a third party is collected through the MyEvaluations.com
Name of the organization collecting the information
How information is utilized
With whom the information may be shared
Choices available to you regarding collection, use and distribution of the information
Security procedures in place to protect the loss, misuse or alteration of information
How to correct inaccuracies
SecurityMetrics, Inc. - MyEvaluations.com is a licensee of SecurityMetrics, Inc. using the Site Certification program for consistent security assessments. SecurityMetrics, Inc. provides regular server monitoring to protect against potential vulnerabilities, and ensure HIPAA compliance requirements. To verify MyEvaluations.com's security status, click here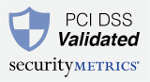 SSL.com® - MyEvaluations.com incorporates 3072-bit SSL data encryption. This is one of the strongest levels of data encryption, allowing secure communication that protects your confidential information from interception and hacking. MyEvaluations.com customers can verify encryption authenticity by selecting File and Properties from your browser's menu toolbar, or clicking the SSL.com logo click here

MyEvaluations.com knows that you care how information about you is used and shared, and we appreciate your trust that we will do so carefully and sensibly.
We collect the following personal information from you when you request a demo from us; name, email address & telephone number. We receive and store information that is provided by your institution (e.g., Hospital,University, or Organization) and your responses to evaluation questions. Some of the evaluation information we collect (e.g. resident-of-attending or nurse-of-resident evaluations) is anonymous, while some of the evaluation information we collect (such as attending-of-resident or resident-of-student evaluations) is not anonymous.
As a registered user we use your first initial and last name as your username when possible, as provided by your institution.
MyEvaluations.com offers services for collecting and tracking patient confidential information in a HIPAA compliant manner (http://www.hhs.gov/ocr/hipaa/). These features may be used by you and at the sponsoring institution's own choosing. These features are related to the Procedure and Patient Log Tracking Modules. Some of the patient confidential information may include the patient's name, medical record number, diagnosis, and procedures related data. Once you enter this information into MyEvaluations.com the data will be stored and used to process various reports related to your patient and procedure history. You are able to delete and update this information.
We monitor individual traffic patterns on our site, including the date and time each page is accessed by each user. This information is available to the hospital and system administrators for security review. We also monitor overall traffic patterns and overall usage of target pages, including origination of the traffic (City & State). Example of what we collect:
The name of the domain from which you access the Internet (for example, aol.com, if you are connecting from an America Online account, or harvard.edu, if you are connecting from Harvard University's domain); the date and time; the Internet address of the website you left to visit us; the names of the pages you visit while at our site; the Internet address of the website you then visit; and your personal identifier if you sign up for a customized web service.
To do this, our web server will write a "cookie" to your hard drive upon your first visit to our site. This tiny electronic file is tracked during your visit and helps us understand what parts of our site visitors find most useful and where they are likely to return over time. This information allows us to improve the site and make it more useful.
MyEvaluations.com does not collect personal information from its Client via on-line methods and only collects information under the direction of its Clients, and has no direct relationship with the individuals whose personal data it processes. MyEvaluations.com works with its Clients to help them provide notice to their customers concerning the purpose for which personal information is collected.
We use HIPAA and HITECH compliant third party database servers. All facilities are within the United States. These providers are authorized to process information as necessary and as directed by us, pursuant to written instructions. In such cases, these companies must abide by our data privacy and security requirements, and are not allowed to use any information they receive from us for any other purpose.
You may choose to stop receiving marketing emails by following the unsubscribe instructions included in these emails or you can contact us at Sales@MyEvaluations.com. If you choose to stop receiving marketing emails, we will continue to send you necessary service and transactional communications.
MyEvaluations.com acknowledges that you have the right to access your personal information. MyEvaluations.com has no direct relationship with the individuals whose personal data it processes. An individual who seeks access, or who seeks to correct, amend, or delete inaccurate data should direct his query to the MyEvaluations.com's Client (the data controller). If the Client requests MyEvaluations.com to remove the data, we will respond to their request within 30 business days. In certain circumstances we may be required by law to retain your personal information, or may need to retain your personal information in order to continue providing a service
As is true of most websites, we gather certain information automatically. This information may include Internet protocol (IP) addresses, browser type, Internet service provider (ISP), referring/exit pages, the files viewed on our site (e.g., HTML pages, graphics, etc.), operating system, date/time stamp, and/or clickstream data to analyze trends in the aggregate and administer the site.
MyEvaluations.com and its partners use cookies or similar technologies to analyze trends, administer the website, track users' movements around the website, and to gather demographic information about our user base as a whole. You can control the use of cookies at the individual browser level, but if you choose to disable cookies, it may limit your use of certain features or functions on our website or service.
We display personal testimonials of satisfied customers on our site in addition to other endorsements. With your consent we may post your testimonial along with your name. If you wish to update or delete your testimonial, you can contact us at Sales@MyEvaluations.com.
We do not share any of your information with any third-parties unless authorized by you or your sponsoring institution.
Once your sponsoring institution registers a new user, an automatic username and password is generated for each registered user. This provides access to MyEvaluations.com services.We register information on individual log-ins, in order to verify that a user has logged into the system to complete an evaluation, submit clinical hours, procedures or patient logging.We receive and store evaluation information and responses to evaluation questions. Some of the evaluation information we collect (e.g. resident-of-attending or nurse-of-resident evaluations) is anonymous, while some of the evaluation information we collect (such as attending-of-resident or resident-of-student evaluations) is not anonymous. Anonymous data is reported to the sponsoring institution without any identifying information from the evaluator. For example, a resident is able to evaluate a supervisor attending with complete anonymity.
NO. MyEvaluations.com will not use your registration information to contact you by email, telephone, or mail, or any other means.
However, your organization may use MyEvaluations.com services to send email reminders to you, for completing your on-line evaluations, clinical hours, conference attendance, procedures and patient logs and other responsibilities.
MyEvaluations.com and the organization you represent have access to the data collected. The individuals at your organization with access to this data include administrators such as the Dean, Program Director, Chairperson, and/or other individual/s directed to have access by your organization. The individuals at MyEvaluations.com with access to this data include the Database programmer, System Manager, and other personnel in charge of supporting your organizations account with MyEvaluations.com. However, neither party is able to correlate individual users to the specific information they have provided.
MyEvaluations.com employee access to database information is limited to those individuals with a business reason to know such information. Employees are educated on the importance of maintaining the confidentiality of this information and on the Privacy Principles on this page.
NO. We DO NOT share or distribute the collected data with third parties other than as outlined within this privacy policy.
You have the right to correct, withdraw and destroy any personal information we hold about you. All of these requests are handled through the same form that is used to volunteer the information directly through your sponsoring institution and/or department. For other requests please use our feedback form.
To change personal information such as your name, password, or email address, please contact the administrator at your organization. In most cases, he/she will be the same person who originally gave you access to the system.
We may update this privacy policy to reflect changes to our information practices. If we make any material changes we will notify you by email (sent to the email address specified in our account) or by means of a notice on this site prior to the change becoming effective. We encourage you to periodically review this page for the latest information on our privacy practices.
Upon request MyEvaluations.com will provide you with information about whether we hold any of your personal information. If your personal information changes, or if you no longer desire our service, you may [correct, update, amend, delete/remove, ask to have it removed from a public forum, directory or testimonial on our site or deactivate it] by making the change on our member information page [or by emailing our Customer Support at Sales@MyEvaluations.com or by contacting us by telephone or postal mail at the contact information listed below. We will respond to your request to access within 30 days.
We will retain your information for as long as your account is active or as needed to provide you services. If you wish to cancel your account or request that we no longer use your information to provide you services contact us at Sales@MyEvaluations.com. We will retain and use your information as necessary to comply with our legal obligations, resolve disputes, and enforce our agreements.
Our Web site has security measures in place to protect against the loss, misuse or alteration of the information under our control. MyEvaluations.com also utilizes SSL.com® 128-bit SSL encryption for your data protection. 128-bit SSL is the world's strongest state-of-the-art SSL encryption allowing secure communication and protection of your personal and patient confidential information from interception and hacking.
We have taken steps to protect the integrity of this information:
Servers are located in a locked and secure environment.
Databases are backed-up on a regular basis with secure remote data back-ups.
Employees have limited access to database information.
All employees have read and agreed with the Privacy Principals on this page and have agreed to abide by them.
All employees have signed a Non-Disclosure and Business Associate Agreement in order to maintain privacy at all times.
The security of your personal information is important to us. We follow generally accepted standards to protect the personal information submitted to us, both during transmission and once we receive it. No method of transmission over the internet, or method of electronic storage, is 100% secure, however. Therefore, we cannot guarantee its absolute security. If you have any questions about security on our website, you can contact us at Sales@MyEvaluations.com
In certain situations, MyEvaluations.com may be required to disclose personal data in response to lawful requests by public authorities, including to meet national security or law enforcement requirements.We may disclose your personal information as required by law, such as to comply with a subpoena, or similar legal process and when we believe in good faith that disclosure is necessary to protect our rights, protect your safety or the safety of others, investigate fraud, or respond to a government request. If MyEvaluations.com is involved in a merger, acquisition, or sale of all or a portion of its assets, you will be notified via email and/or a prominent notice on our Web site of any change in ownership or uses of your personal information, as well as any choices you may have regarding your personal information. We may also disclose your personal information to any third party with your prior consent to do so.
Links to 3rd Party Sites
Our Site includes links to other Web sites whose privacy practices may differ from those of MyEvaluations.com. If you submit personal information to any of those sites, your information is governed by their privacy policies. We encourage you to carefully read the privacy policy of any Web site you visit.
Contact Us
MyEvaluations.com
Physical mailing address:
326 E. 65th Street, Suite 234
New York, NY 10065
Sales@MyEvaluations.com or call (866) 422-0554